Pastor E Ray Cox Sr. and the New Hope family would like to welcome you to come and fellowship with us. We believe fellowship is all of us fellows in one ship. Come to a place where we do not have visitors, but brothers and sisters. Come on in and let us meet you as a brother or a sister. Come on in and worship, come on in and rejoice with us. We welcome you with the Love of God in the name of our Lord and Savior Jesus Christ.
Welcome To New Hope Baptist Church!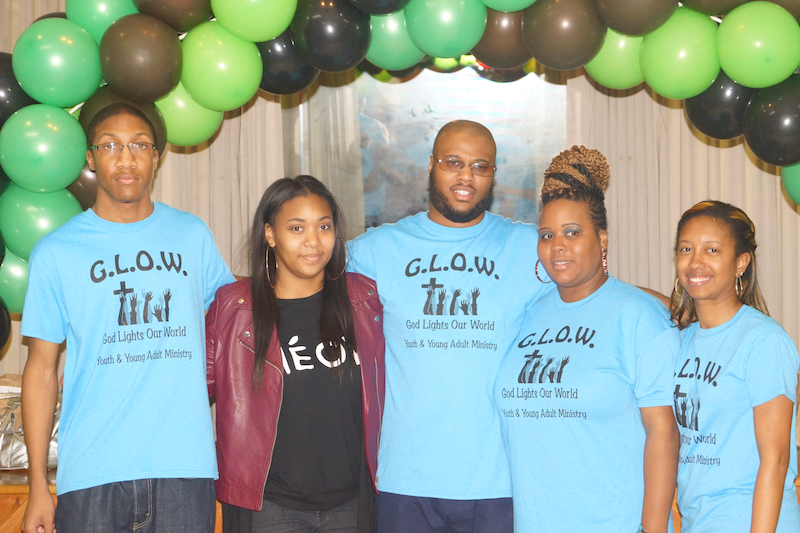 On May 21,2016, New Hope Baptist Church hosted the Miss Blue Revue Pageant.  A bi-annual scholarship cotillion produced by the women of Zeta Phi Beta Sorority Inc.  The event caters to young girls of the community between the ages of 5 and 12 years old to instill basic etiquette, public speaking, and social skills.  The young girls receive scholarships based on their fundraising when they graduate from high school.  They continue to get exposure through parades, and other community service social events.  Picture left to right, Darlene Shelton ,President Zeta Phi Beta Sorority  Damian Johnson(escort), Kamren Johnson(escort), Taylor Powell(1st Place Miss Blue Revue), Khalia Wislon, Arianna Johnson and Dr. E. Ray Cox, Sr.  The youth pictured above are just a few of our  youth who participated in the pageant this year, we are proud of them!